Primary content
A tropical paradise spa in a waterfront setting in Kalutara.
Relaxation permeates throughout the double-storey haven that is Anantara Spa in Kalutara. Choose from a menu of treatments inspired by the ancient healing traditions of Ayurveda. Discover unique and exotic therapies from across Asia. Indulge in revered Western spa practices.

Find inner serenity and embrace healthy living with multi-day wellness programmes that combine exercise, nutrition and Ayurvedic treatments. Wake up to morning meditation followed by a gentle yoga session or a run along the beach. Partake in healthy cuisine sourced locally. Indulge in restorative wellness journeys that draw wisdom from 5,000 years of Ayurveda.
CONTACT US
DOWNLOAD MENU
SPA FACILITIES
Five single treatment suites
Four double treatment suites
Yoga and meditation pavilion
Ayurvedic treatment area
Steam rooms
Outdoor relaxation area
SIGNATURE SPA TREATMENTS
KALUTARA KING COCONUT DELIGHT (130 minutes)
Hydrating, healing and richly moisturising, the golden-hued king coconut is indigenous to Sri Lanka and a treasured natural resource. Experience a tropical spa journey that starts with a creamy king coconut scrub to renew, hydrate and soften your skin. A warming king coconut compress is applied through rolling motions to deeply relax your muscles while providing remedial nourishment. Your journey concludes with our signature king coconut massage to induce blissful relaxation, and a fresh, naturally mineral-rich king coconut drink.
ANANTARA KALUTARA TEA JOURNEY (120 minutes)
Purify and enliven your skin with our curated green tea spa journey, inspired by Ceylon's fine tea heritage. Powerful antioxidants are released with a warm tea bath soak followed by a purifying green tea body scrub. Be cocooned in a nutrient-rich detox wrap using green tea balm to encourage super skin health and detoxification. Conclude with a body massage with aromatic essential oil and revel in your reinvigorated equilibrium and a feeling of wellbeing.
ANANTARA SIGNATURE MASSAGE (90 MINUTES)
A signature blend of oils combined with experienced kneading and coaxing stimulates the circulation and promotes deep relaxation, whilst restoring the flow of energy, or prana, along the meridian line.
Special Offers
Find Your Bliss.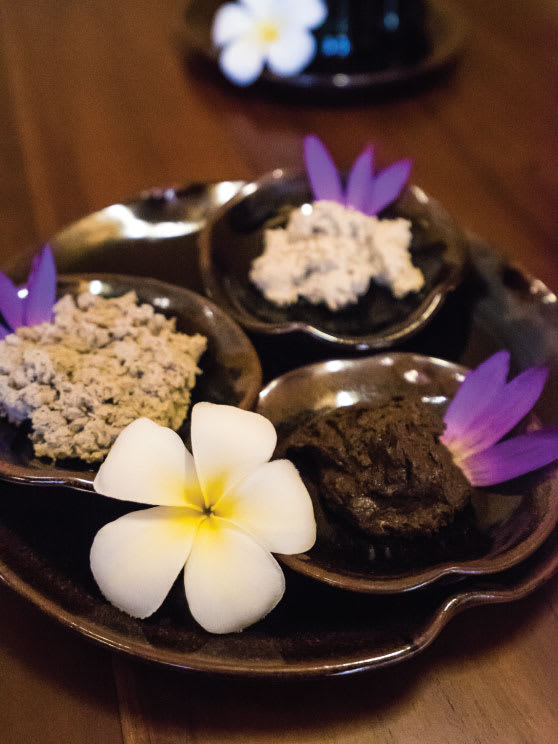 Anantara Kalutara - Sri Lanka
From
80.00
Enjoy an early bird daily offer from 9.00 am to 2.00 pm with your very own tailor-made experience.