Primary content
Celebrate your love by Bangkok's Chao Phraya.
Anantara Riverside offers the perfect Bangkok wedding venue, with a lush tropical backdrop. Easily accessible by luxury shuttle boat, this is an exceptional setting for stylish arrivals on your special day.
Choose from a range of romantic settings, from a grand ballroom with elegant Thai decor, to an al fresco terrace shrouded in orchids overlooking the river.
Plan Your Dream Celebration
Download Brochure
SETTINGS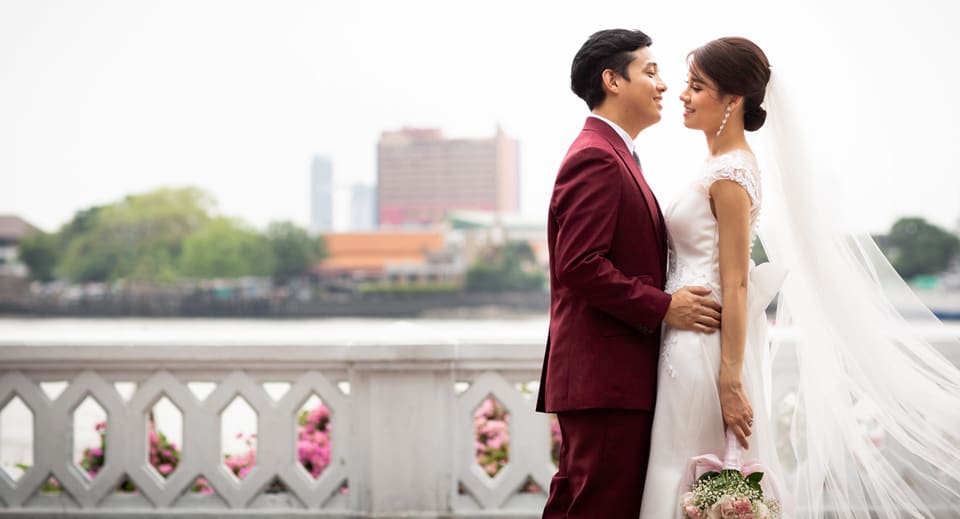 Grand Sala
Classic Thai architecture and a river breeze set the scene for your wedding vows. Celebrate afterwards with an al fresco banquet.
Ideal for up to 800 guests.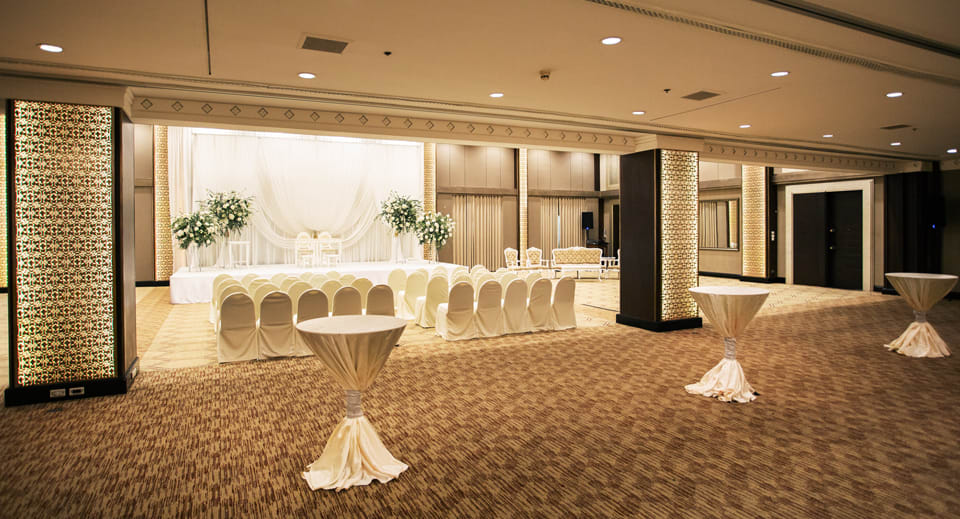 Chaophraya Ballroom
The grand ballroom features Thai decor, high ceilings and beautiful mood lighting. Host an elegant reception amidst a sea of white and gold.
Ideal for up to 600 guests.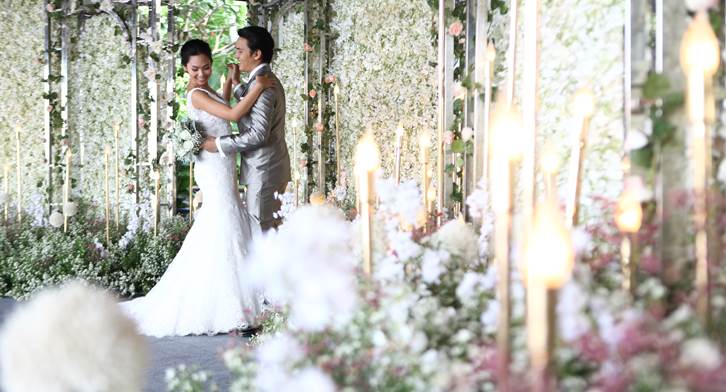 Riverside Terrace
The Riverside Terrace boasts stunning views of the Chao Phraya, the perfect setting for your Bangkok wedding. Exchange vows, then dine and dance under the stars.
Ideal for up to 400 guests.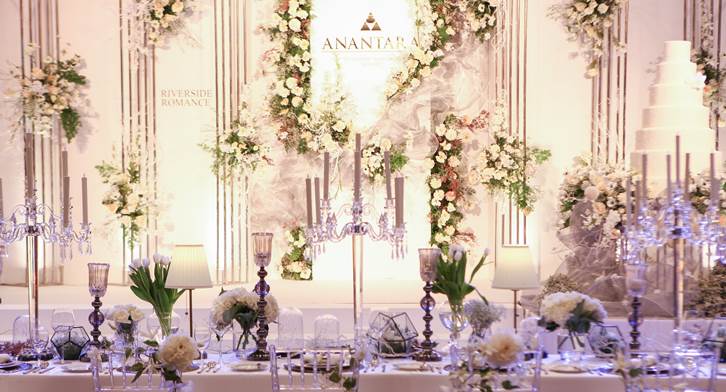 Garden Room
Surrounded by landscaped gardens, the Garden Room provides intimate exclusivity and elegance for your special day.
Ideal for up to 220 guests.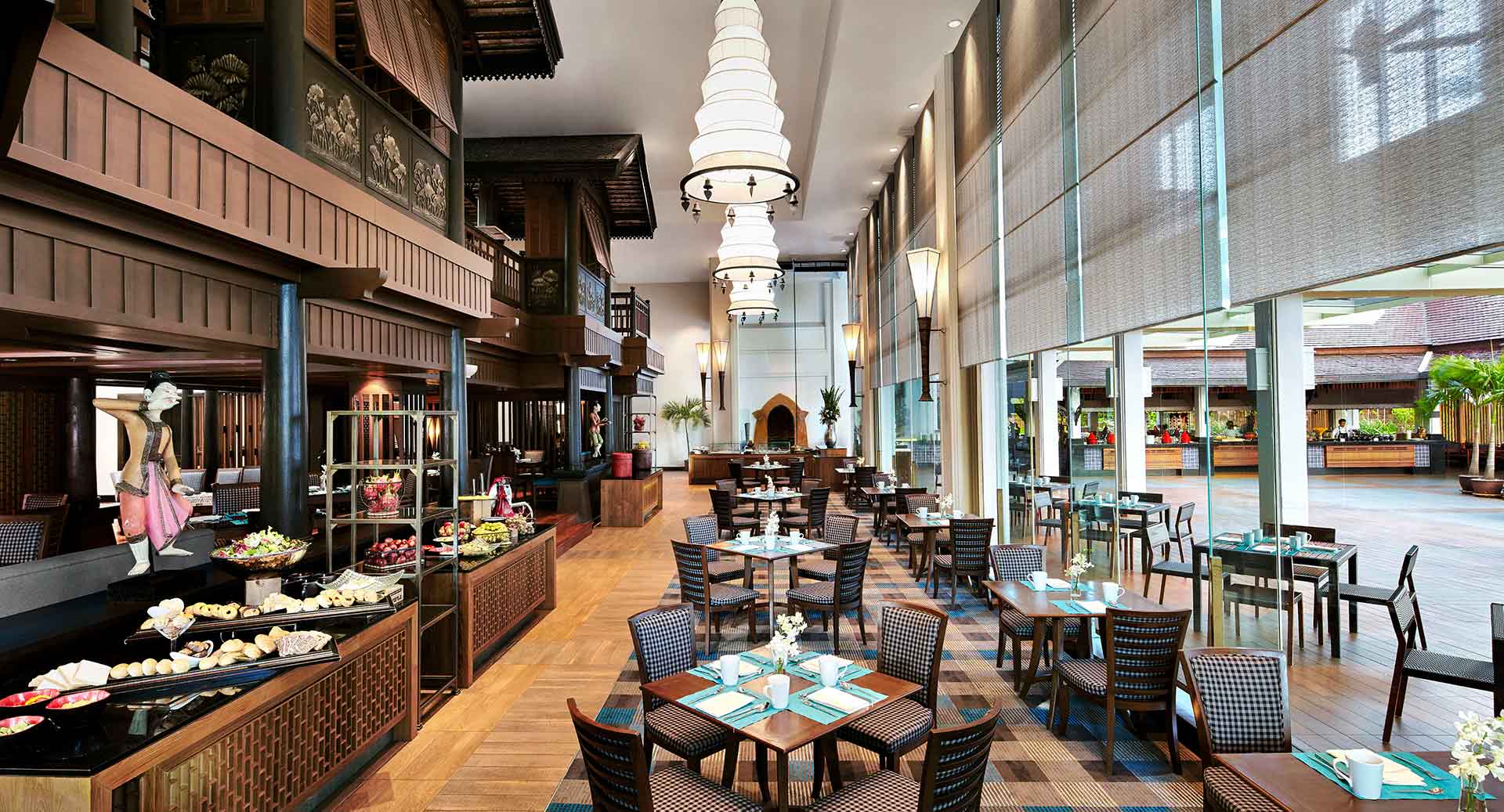 The Market
An indoor-outdoor setting perfect for cool evenings overlooking the river. Hold a ceremony in the high-ceilinged hall then dine out on the terrace.
Ideal for up to 170 guests.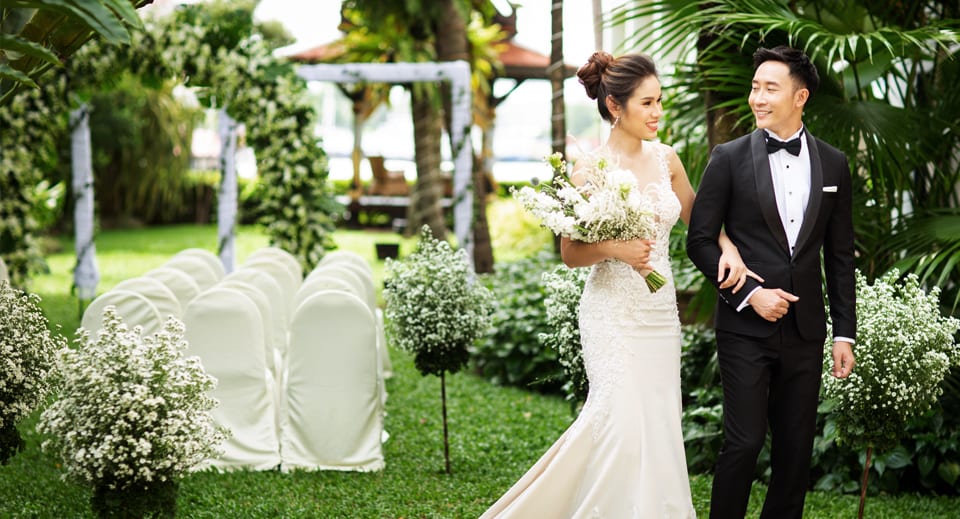 Trader Vic's Garden
This tropical garden terrace is one of the most beautiful wedding venues in Bangkok, overlooking the river and lush resort greenery.
Ideal for up to 50 guests.